Matt Honeycutt
Lifespan
1990 - Present
Species
Human
Cause of Death:
None
Significant Others
Elena Gilbert (ex-girlfriend)
Significant Kills:
None
Matthew "Matt" Honeycutt was Elena's latest boyfriend before the series. He is pictured here on the cover of The Hunters: Moonsong. He has blonde hair and blue eyes.
Early Life
Edit
The Awakening
Edit
The Struggle
Edit
Dark Reunion
Edit
The Return: Nightfall
Edit
The Return: Shadow Souls
Edit
The Return: Midnight
Edit
The Hunters: Phantom
Edit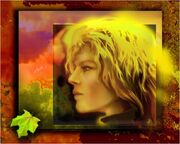 Ad blocker interference detected!
Wikia is a free-to-use site that makes money from advertising. We have a modified experience for viewers using ad blockers

Wikia is not accessible if you've made further modifications. Remove the custom ad blocker rule(s) and the page will load as expected.